Instantly convert your orders into loads with HaulMatic's order management tools. Our intelligent and automatic route optimisation removes guesswork at scale.
Automation across the full lifecyle
HaulMatic streamlines your operations, from planning to invoicing, eliminating redundant data entry, plugging revenue leakage, and giving you control of your GP margins.
Slash staffing & Infrastructure costs
Slash your staffing requirements multifold and reassign them elsewhere with HaulMatic. HaulMatic lowers infrastructure costs across operations, IT staff, and infrastructure.
Increase productivity up to 30% with automation & optimisation
Energise your supply chain
End-to-End Supply Chain Visibility

From First-mile to Last-mile,
Requirements to invoicing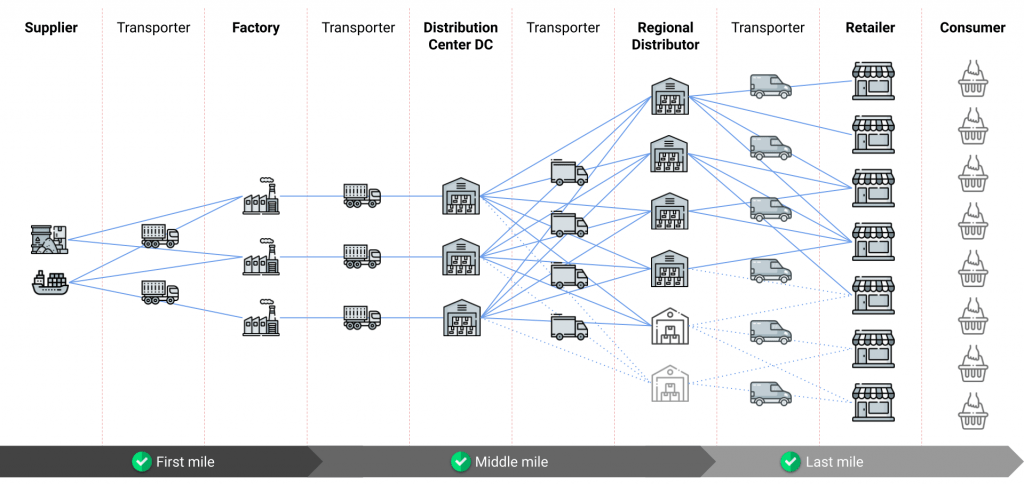 Share real-time Proof-of-Delivery updates with stakeholders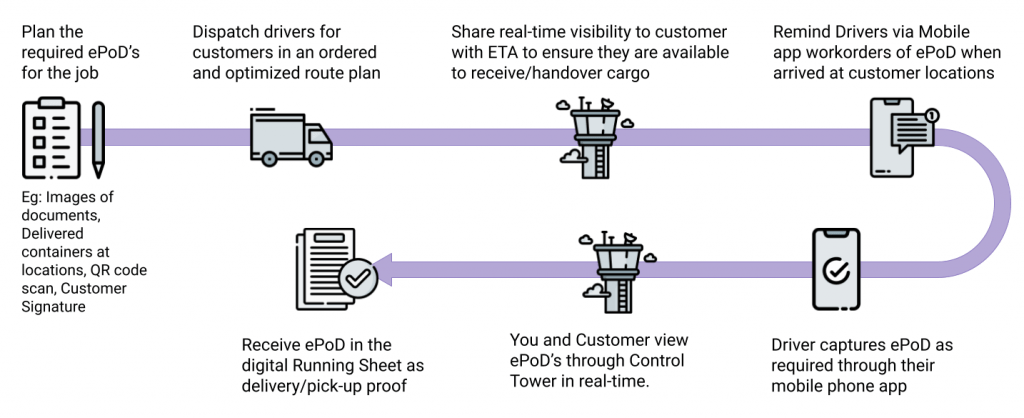 Haulmatic Load & Route Optimisation Engine
Calculates & provides optimum route, loading plans, required number of vehicles and types of vehicles based on the each location's capabilities, availability and loading requirements assisted by AI & ML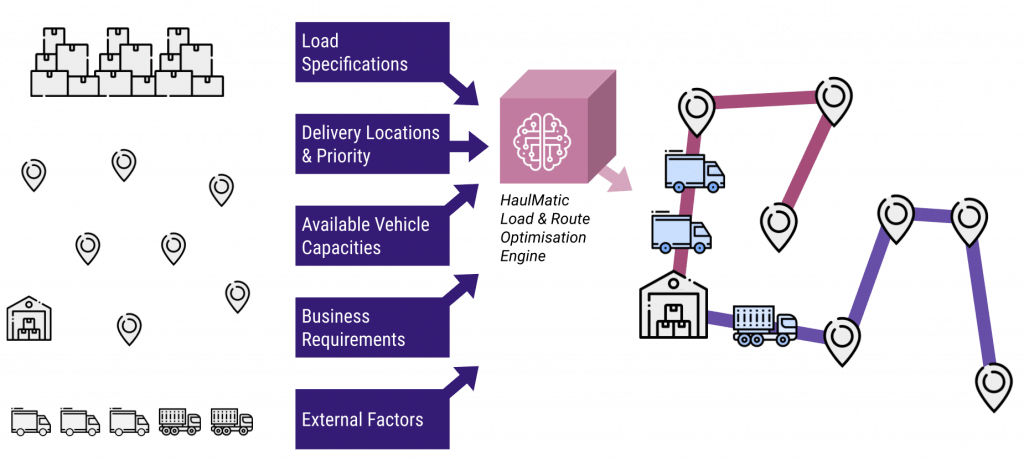 Enables organisations to cut their overheads and reduce IT Infrastructure budgets and risks.
All the new features are rolled out to all the customers instantly without waiting for updates
No infrastructure overheads! No servers, No data centres. Convert your Capex into Opex
Digitise tacit knowledge with HaulMatic TMS
Control and see granular business details without micromanaging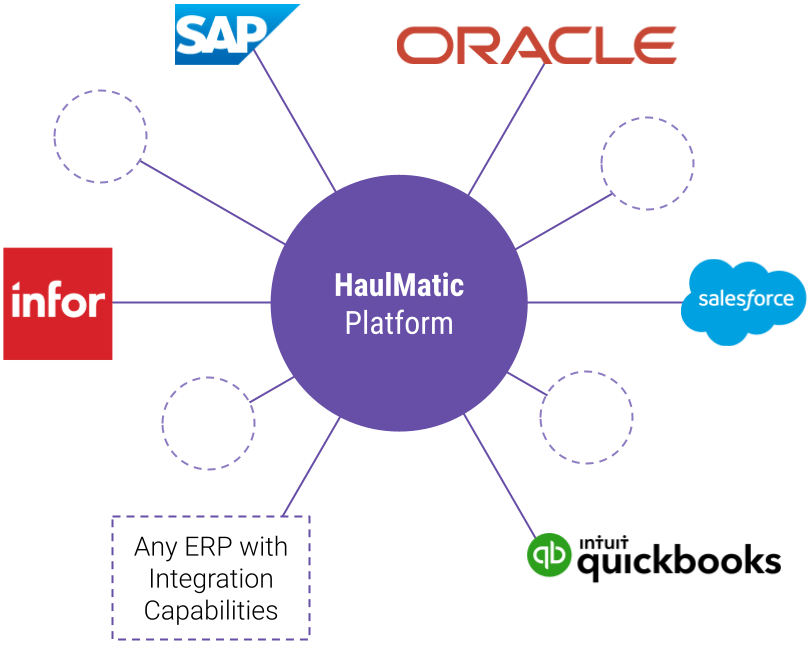 Easily integrate with ERPs & Other systems
Further automate work by establishing connectivity between your existing business systems to exchange information
Connecting the Stakeholders, one vertical at a time
Building world's first blockchain based Single Window
Revolutionise your import/export game with our Single Window Platform – harnessing the power of blockchain technology for seamless efficiency in international trade
Find out how HaulMatic can help your business?
Talk to a product specialist
Give your business a boost with Haulmatic transport & fleet management system. Reach out to our team right away to view a demo or have any queries answered.